What Are Facet Joint Blocks Used For?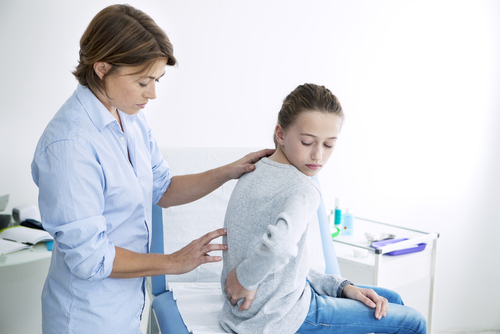 Facet joints are found all along the spine on both sides between the vertebrae. They can cause a lot of pain when damaged and can make moving the spine very difficult, and at times, seemingly impossible. There are a number of reasons something could be wrong with the facet joints, but they usually cause pain due to injury or degenerative disease.
A facet joint block does two things: relieve pain and finding the true source of pain. Even though Specialty Surgical Center is known for surgical procedures to residents of New Jersey, a facet joint block isn't a surgical procedure at all! It is actually an outpatient procedure that takes very little time. First, a physician will numb the area using an anesthetic injection above the facet joints, so patients might not even feel the bigger needle during the procedure. Then, using a fluoroscope (a type of X-ray device) in our office, the physician will guide the needle into the facet joint and release a dye. Without taking the needle out of the patient's back, anti-inflammatory medication and anesthetic are put down the needle and into the facet joint. If more than one area of the back hurts, the physician may give multiple facet joint block injections in one sitting.
The procedure may relieve pain immediately or shortly after the procedure. But if patients do not feel relief, it means that the facet joints are most likely not the source of the pain. If this is the case, no harm should come as a result of the misdiagnosis. Patients do not usually experience negative side effects from a facet joint block if the facet joints are not the issue. However, some patients may feel a little soreness from the injection, but it should not last more than a few days. Over-the-counter pain medication can help, but always be sure to ask your physician about post-operative care just in case.
Similar to prescription pain medication, a facet joint block does not last forever. For some patients, the pain relief can last for several weeks, and for others, it could last months. Your pain management specialist at Specialty Surgical Center is available for follow up appointments to see how you are responding to the treatment and whether or not they recommend having the procedure repeated.
Specialty Surgical Center is located in Sparta, New Jersey and our staff consists of board certified surgeons and anesthesiologists performing procedures in Orthopedics, Sports Medicine, Spinal Care, Podiatry, Urology, Pain Management, ENT, Hand Surgery, Lithotripsy, Brachytherapy, GYN and Laser Surgery.
For more information about Specialty Surgical Center, call 973-940-3166 or visit our Contact Page.