Surgery for a Torn Meniscus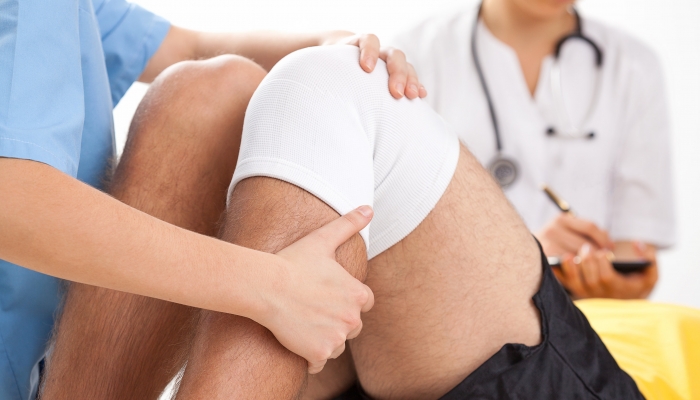 The meniscus is a cartilage that lives between the femur and tibia and acts as a shock absorber. When the meniscus is torn, typically from a sports injury or other trauma, it may require surgery if it is unable to heal correctly on its own.
In the past, traditional knee surgeries were performed as open surgeries, which impacted a patient's recovery. Today, most orthopedic surgeons perform arthroscopies to limit blood loss, reduce the risk of infection, and improve healing time. This procedure is the most common type for patients who suffer a meniscal tear at Specialty Surgical Center in Sparta, New Jersey.
Arthroscopy for a torn meniscus repairs the tear just as well as open surgery, but the difference is that arthroscopy is a minimally invasive procedure that decreases recovery time, costs less, and produces less overall pain than open surgery. It has a cosmetic benefit too because the incision is much smaller and produces a smaller scar on the knee.
How it Works
The patient is given anesthesia and the knee is sterilized. In some cases, patients may be given a femoral nerve block so the patient remains awake, but cannot feel the surgeon as he or she works. The surgeon then uses an arthroscope. This is a small instrument with a camera attached. It can fit through a tiny incision while still allowing the surgeon to see inside. Typically, two small incisions are made, but if the tear is severe, more incisions may be made to accommodate the injury. The joint is then expanded using the instrument to improve visualization. If the meniscus has strands or excess cartilage sticking out as a result of the tear, the surgeon removes these first.
Then, the surgeon helps repair the meniscus by allowing blood to flow to it. Meniscal tears are tricky to heal because our blood aids in the healing process, and there is naturally not a lot of blood flow to this area. The surgeon will then use his or her preferred technique, typically using sutures, to draw together the torn edges.
Finally, the surgeon takes one last look into the knee to ensure the wound is cleaned up and properly repaired. The instruments are removed and small stitches are used to clean up the small incisions (called portals).
Because Specialty Surgical Center's orthopedic partners specialize in minimally invasive procedures like arthroscopy of the knee, the patient is able to return home the same day to recover, eliminating the cost of overnight hospital stays.
 What Next
Patients may experience minimal pain over the next couple of days, but this can be curbed with pain medication and plenty of rest. Patients should be mindful of their surgical sutures and be sure to change dressings accordingly and avoid touching the area with dirty hands to minimize the risk of infection. The physician may recommend physical therapy in order to restore the knee back to full function following surgery.
Specialty Surgical Center is located in Sparta, New Jersey, and our staff consists of board certified surgeons and anesthesiologists performing procedures in Orthopedics, Sports Medicine, Spinal Care, Podiatry, Urology, Pain Management, ENT, Hand Surgery, Lithotripsy, Brachytherapy, GYN and Laser Surgery. For more information about Specialty Surgical Center, call 973-940-3166 or visit our Contact Page.
The advice and information contained in this article are for educational purposes only and is not intended to replace or counter a physician's advice or judgment. Please always consult your physician before taking any advice learned here or in any other educational medical material.