How to Maintain and Care for a Tracheostomy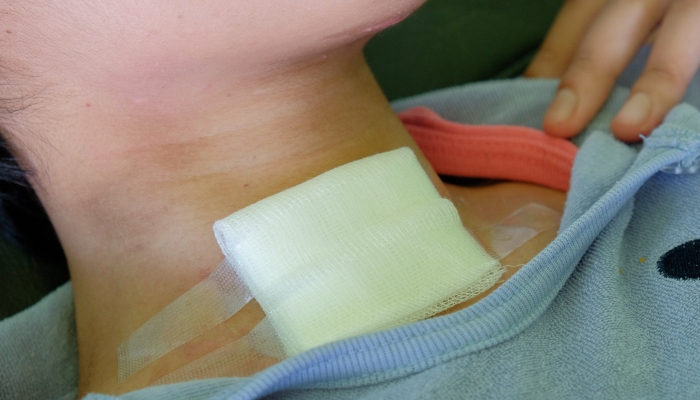 A tracheostomy is a surgically created opening through the front of the neck into the trachea. The physicians at Specialty Surgical Center are highly skilled in the surgical procedure that creates this opening, which is called a tracheotomy.
Patients who require a tracheostomy often suffer from conditions or ailments that require the ongoing, long-term use of a breathing machine called a ventilator. In other instances, a tracheotomy may be performed in emergency situations to help a patient breathe after their airway has been blocked or obstructed.
While it is possible for a tracheostomy to be surgically closed if it's no longer needed, for many patients with chronic breathing problems, this opening is permanent. There are a number of conditions that may require a tracheostomy, some of which include:
Anaphylaxis
Facial or neck burns
Birth defects
Cancer
Coma
Infection
Injury to the larynx, chest wall, or lungs
Paralysis
If you have a permanent tracheostomy, you know you have to care for it to maintain your health. If your stoma is not cared for properly, infections and other complications can develop, which can decrease your quality of life. Before you're discharged from the surgery center or hospital, a nurse will review long-term care instructions for your tracheostomy. You may need a family member, loved one, or caretaker present to ensure the instructions are fully understood.
Because a tracheostomy hinders your ability to speak with others, you will need to adopt a new way of communicating your needs. Consider establishing hand signals or having a pen and paper nearby to communicate discomfort and pain. In regards to caring for and maintaining your tracheostomy, you'll need a number of supplies to ensure a quick and sterile cleaning process.
Here are just a few things you may need during the cleaning process:
Gloves
Hydrogen peroxide
Clean gauze pads
Clean cotton swabs
Clean washcloth or towel
Clean toothbrush or pipe cleaners
Saline or distilled water
Trach tube ties
Clean scissors
It's important to first wash your hands with soap and warm water. You'll want to stand or sit in front of a mirror to have a clear view of your tracheostomy. Put the gloves on and suction your trach tube. You may need to apply a gauze pad over your stoma to prevent debris from entering the opening. These next few steps apply to patients with an inner cannula:
Remove the inner cannula and hold it over a sink to clean it with the hydrogen peroxide. Make sure you clean the inside and outside of the tube thoroughly. Y
You'll want to use your pipe cleaners and toothbrush to clean the inner cannula to ensure no residue is built up.
Once you're satisfied with the cleanliness of the inner cannula, rinse the tube with saline, tap, or distilled water. Dry to inner cannula completely, re-insert the inner cannula, and lock it in place.
Soak the cotton swabs in a half hydrogen peroxide, half water solution and use them to clean the outer cannula.
Soak the towel or washcloth in the saline solution and use it to clean the skin around your stoma. If you notice any redness, tenderness, or infection, alert a family member right away.
Lastly, you'll need to measure and cut new trach tube ties. You may need a loved one or caregiver to help you with this process to ensure everything fits comfortably.
When you've finished cleaning all parts of your tracheostomy, throw away any used gauze, cotton swabs, gloves, etc. and be sure to wash your hands thoroughly. Do NOT reuse dirty or used towels or any old tracheostomy supplies to re-clean your device.
Your nurse will provide more in-depth instructions during your discharge. While these instructions may be helpful, it's important to seek the advice of a trained health professional before attempting anything on your own. Please call the Specialty Surgical Center if you have any questions regarding the care of maintenance of your tracheostomy.
Specialty Surgical Center is located in Sparta, New Jersey and our staff consists of board certified surgeons and anesthesiologists performing procedures in Orthopedics, Sports Medicine, Spinal Care, Podiatry, Urology, Pain Management, ENT, Hand Surgery, Lithotripsy, Brachytherapy, GYN and Laser Surgery.
For more information about Specialty Surgical Center, call 973-940-3166 or visit our Contact Page.
The advice and information contained in this article is for educational purposes only and is not intended to replace or counter a physician's advice or judgment. Please always consult your physician before taking any advice learned here or in any other educational medical material.