Prep Your Immune System Before Surgery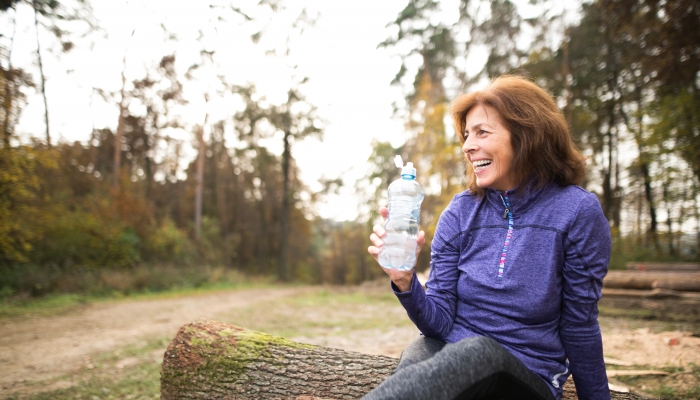 We've said it more than once, but for good measure, we'll say it again: surgery should be treated like a fitness event or marathon. Meaning, patients should prepare themselves for surgery the same way they would prepare themselves for 13.1 or 26.2 miles of non-stop running. Sadly, many patients don't take this approach with surgery, but that's partly because it isn't talked about between the physician and patient. Of course, your surgeon will walk you through the basics of surgery prep: no smoking a few weeks before; cease certain medications about two weeks prior to surgery, and no food or drink a few hours before the procedure.
Still, it's important we shift our current perception of surgery: the idea that you can be wheeled into the OR room without taking certain precautionary measures. At Specialty Surgical Center, we're always trying to help our patients achieve optimal health, whether it be through conservative measures or life-saving surgical procedures. Our practice houses some of the best physicians in the area, so patients can rest assured knowing they're in excellent hands.
How to Prep for Surgery
As we mentioned previously, you'll need to follow your surgeon's pre-operative orders before going into surgery. In addition to those requirements, you can prep your immune system in the following ways:
Address nutritional deficiencies
If your surgery date is several weeks or month away, it may be worth your while to get your blood checked out to see if you suffer from any nutritional deficiencies. If you do, you can talk to your doctor about taking supplements or making changes in your diet to help boost your immune system and other areas of your health. Having a strong, healthy immune system could help ensure a positive outcome after surgery.
Purchase a spirometer
For those unfamiliar with spirometers, this device is used to measure the air capacity of the lungs. While it's not essential for surgery prep, a spirometer will help encourage deep breathing exercises to prevent pneumonia. There are a number of inexpensive spirometers available on the market today that you can purchase to start practicing deep breathing.
Develop a workout plan
Exercising consistently a few weeks before your surgery can help lower your risk of post-surgical complications. Why? Well, regular exercise strengthens muscles, boosts oxygen and blood flow throughout the body, and helps get rid of fat in a patient's midsection, which can ensure a much quicker recovery. If you don't know where to start, consider this: getting about 30 minutes of exercise 4-5 days a week is what the American Heart Association recommends. That may include walking, running, swimming, strength training, yoga, etc. Exercise doesn't have to be a chore! Make it fun!
If you have any questions about concerns about your surgery, do not hesitate to schedule an appointment with your Specialty Surgical Center physician. He or she would be more than happy to walk you through the process and answer any questions you may have!
Specialty Surgical Center is located in Sparta, New Jersey, and our staff consists of board certified surgeons and anesthesiologists performing procedures in Orthopedics, Sports Medicine, Spinal Care, Podiatry, Urology, Pain Management, ENT, Hand Surgery, Lithotripsy, Brachytherapy, GYN and Laser Surgery.
For more information about Specialty Surgical Center, call 973-940-3166 or visit our Contact Page.
The advice and information contained in this article are for educational purposes only and is not intended to replace or counter a physician's advice or judgment. Please always consult your physician before taking any advice learned here or in any other educational medical material.