How to Prevent Getting Sick Before Surgery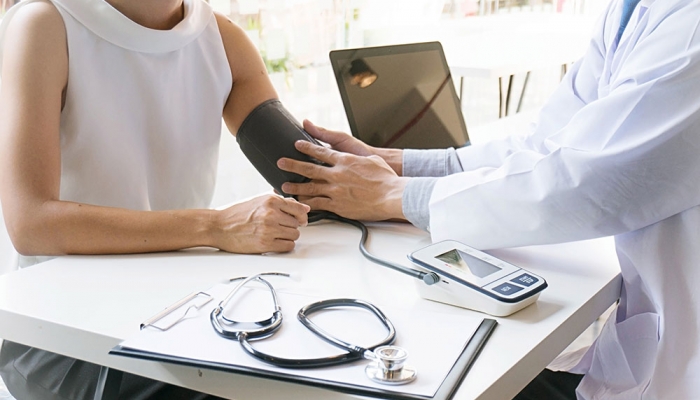 Your outpatient surgery may be cancelled if you have an upper respiratory illness or infection. This is because of an increased risk for breathing difficulties while under anesthesia in patients who have upper respiratory illnesses (e.g.,influenza). Meanwhile, an upper respiratory, gastrointestinal, or urinary tract bacterial infection can worsen if the surgery goes forward (although a minor infection may not necessitate postponement of your surgery).
The highly-skilled physicians at Specialty Surgical Center take your overall health status into consideration when planning for your surgery, as well as develop a surgical intervention plan tailored to your individual health needs.
Link Between Nutritional Intake and Sickness Prevention Before Surgery
The time in weeks before an elective surgery can be best utilized by preparing yourself physically and psychologically for both surgery and your post-surgery recuperation period. This is especially the case in older-aged adults, since immunity is decreased in aging bodies. Ingesting daily vitamins in combination with nutritionally-balanced meals can boost your immune system, as well as provide necessary nutrients on a cellular level for the well-being of your organ systems.
Meanwhile, emotional stress can negatively impact your immune system, so lessening pre-surgery anxiety can be physically beneficial (as well as preventing you from dwelling on potential post-surgery difficulties). According to a Harvard Medical School publication, a high pre-surgery anxiety level can actually negatively impact your blood pressure or heart rhythm – which can increase your risk for a heart-related dysfunction during (or just after) surgery.
Importance of Medical Clearance in Elderly Patients
Age-related osteoarthritis (OA) often leads to the need in elderly people for hip or knee arthroscopy. While arthroscopy is one of the varied outpatient surgical procedures performed at the Specialty Surgical Center, elderly patients with co-disorders need to receive medical clearance in order to avoid an outcome of preventable hospitalization.
Around 85 percent of older-aged adults have at least one chronic condition (per the National Institute on Aging). Besides OA, four common co-disorders in elderly adults are:
Hypertension;
Atherosclerosis;
Diabetes (Type 2)
Chronic Obstructive Pulmonary Disease (COPD)
If you are aged 65 or older, having a flu shot and pneumonia shot well before your surgery date is recommended. While you may not be sick with an upper respiratory infection on the day of your surgery, other patients (or their family members or friends) in the waiting room may have a head cold or the flu.
Diabetes and Surgery in Elderly Patients
The American Diabetes Association specifies that an estimated 25.2 percent of all seniors are diabetic. People living with diabetes are at higher risk for a post-surgical complication (whether in an ambulatory surgery center or in the hospital). In particular, the risk for poor wound healing and infection are heightened as a consequence of diabetes. Therefore, undergoing surgery in the hospital may be preferable for people with diabetes who have been diagnosed with diabetes complications (e.g.,heart disease) or have glucose levels that are not well-controlled.
Recovery Following Surgery – Assessment of Functional Capacity
Whether an outpatient surgery is planned to relieve back pain, remove vein varicosities, or other reason, it is vital that post-surgical, elderly patients living alone can perform self-care activities after returning home following surgery. Prior to any surgery in an elderly patient, the capacity of that patient to engage in the following Activities of Daily Living (ADLs) after return home post-surgery is important to a positive overall surgery outcome (per SeniorLiving.org):
Eating;
Dressing;
Using the toilet;
Bathing
Specialty Surgical Center not only aims to assist patients through surgical interventions to treat diverse conditions, but through assessing whether a non-surgical option makes more sense depending upon co-disorders and various psychosocial factors.
Specialty Surgical Center is located in Sparta, New Jersey, and our staff consists of board certified surgeons and anesthesiologists performing procedures in orthopedics, sports medicine, spinal care, podiatry, urology, pain management, ENT, hand surgery, lithotripsy, brachytherapy, GYN, and laser surgery.
For more information about Specialty Surgical Center, call 973-940-3166 or visit our Contact Page.
The information contained in this article is for educational purposes only and is not intended to replace or counter a physician's advice or judgment. Please always consult your physician before taking any advice learned here or in any other educational medical material.