Understanding the Tenex FAST Procedure for Treatment of Tendinitis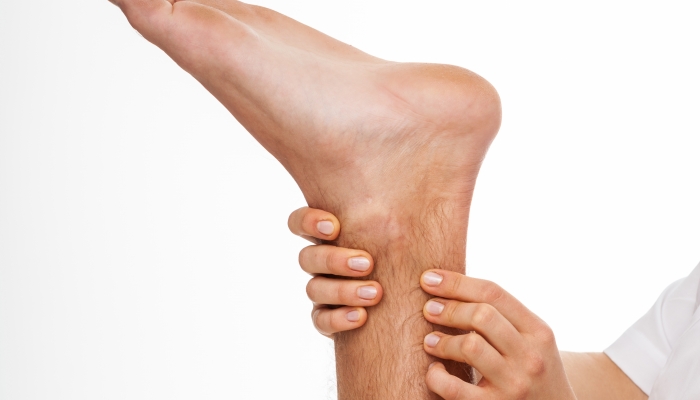 By: Ferheen Shamim, MD
Dr. Ferheen Shamim is a board certified sports medicine physician who practices at The Orthopedic Institute of New Jersey. She currently specializes in sports injuries, concussion care, biologic therapies, and more! Dr. Shamim has always had a passion for sports medicine, and she always puts the needs of her patients first. In this blog, Dr. Shamim is explaining the benefits of a relatively new procedure called Tenex FAST for patients suffering from tendinitis of various kinds, from Achilles or patellar tendinitis to tennis elbow.
1)    Why do you recommend this procedure [Tenex FAST] to patients instead of other minimally invasive techniques?
For treatment of chronic tendinitis, the classic treatment options are usually rest, anti-inflammatory medications, physical therapy, and occasionally, a cortisone injection. If these conservative measures fail, the next step would be to perform surgery, which would involve cutting out the diseased portion of the tendon. This option requires a recovery period of several months. The introduction of the Tenex FAST procedure is a unique, minimally invasive technique that allows physicians to remove the diseased portion of the tendon and promote a healing response without requiring a large incision. This allows for a shorter recovery period.
2)    What type of patient is the right candidate for the Tenex FAST procedure?
An acute tendon injury can heal on its own; therefore, I always encourage patients with a new "tendon strain" or "tendonitis" to rest, do appropriate exercises, and allow three months for the tendon to heal. After three months, the chances of seeing further improvement dwindles significantly. That is when performing the Tenex FAST procedure can help stimulate a new healing response.
3)    What kind of training did you undergo to become familiar with this specific procedure?
I was fortunate to learn musculoskeletal ultrasound from world-renowned experts at Thomas Jefferson University Hospital in Philadelphia who were among the first in the nation to begin performing the Tenex FAST procedure. I have also attended training courses with extensive cadaveric training. Fortunately, I have had excellent experiences and above-average success rates in doing this procedure.
4)    Based on our research, this procedure uses ultrasonic energy, will you please explain what this does and how it works?
The technology that the Tenex device employs is quite remarkable. The surgical instrument emits ultrasonic energy at a specific wavelength that bounces off of healthy tissue, leaving it unharmed while debriding necrotic (dead) tendon tissue. Using ultrasound guidance, this technology allows us to precisely target and remove the diseased tissue that is causing the patient's pain and stimulate the body to repair itself by replacing it with a healthy tendon.
5)    Is there one part of the body where this procedure is more effective than others?
The procedure can be effective on chronic tendonitis all over the body, provided the instrument can safely access the tendon. This depends on the region involved, the adjacent anatomy, and the patient's body habitus.
6)    What is most important for patients to know prior to having this procedure?
The procedure provides a minimally invasive opportunity to promote healing of tendonitis and possibly avoid a more extensive surgery.
7)    What is the recovery process like?
Recovery typically takes from 6-12 weeks, depending on the severity of tendinitis and the body part involved. Our patients have been very happy with their results.