Should My Child See A Pediatric Gastroenterologist?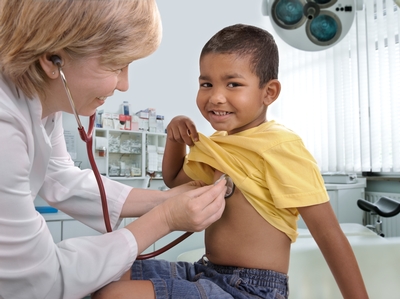 Pediatric gastroenterologists are physicians with specialized training in children's digestive and liver disorders. They can see and administer treatment to a child from the beginning of their life as a newborn, all the way into their teenage years. If a child has a chronic digestive disorder or liver problem, such as celiac disease or Crohn's disease, a pediatric gastroenterologist may administer long-term care to slow the progression of that child's condition.
Determining whether or not your child needs to see a pediatric gastroenterologist can be difficult, especially since stomachaches are a common complaint among children. Most cases of a stomachache are normal and usually indicate the child has either had too much to eat, or he or she needs to use the restroom. Nevertheless, there are signs your child's "tummy ache" is anything but an excuse to go to the bathroom.
Signs Your Child Needs To See A Pediatric Gastroenterologist
weight loss
Fever
Frequent vomiting
Severe diarrhea
Blood in a child's stool or vomit
Pain on the upper or lower right areas of the abdomen
The above-mentioned symptoms sound pretty intense, but they could vary in severity level and frequency depending on the condition that's affecting your child. Pain in the abdomen that develops gradually may suggest irritable bowel syndrome, constipation, or an allergic reaction. In these cases, dietary changes and medications are often recommended for treatment. However, if a child's pain is sudden and severe, and located upper right or lower right part of the abdomen, you may need to take a trip to the ER (lower right = possible appendicitis; upper right = possible gallbladder disease).
The most important thing a parent can do is monitor their child's symptoms and see a pediatric gastroenterologist right away if one or more of the above-mentioned "signs" lasts for more than a few days.
A pediatric gastroenterologist can perform diagnostic tests and various procedures for the following ailments:
Lactose intolerance
Celiac disease
Crohn's disease
Irritable bowel syndrome
Liver disease
Nutritional problems
Food allergies
Gastroesophageal reflux disease (GERD)
And more!
If your child requires surgery for a condition involving their digestive system or liver, please call Specialty Surgical Center today! We treat every child as if they were our own, and we work diligently to ensure your child's procedure is as safe and as comfortable as possible. Call our location today to speak to a Specialty Surgical Center representative!
Specialty Surgical Center is located in Sparta, New Jersey, and our staff consists of board certified surgeons and anesthesiologists performing procedures in Orthopedics, Sports Medicine, Spinal Care, Podiatry, Urology, Pain Management, ENT, Hand Surgery, Lithotripsy, Brachytherapy, GYN and Laser Surgery.
For more information about Specialty Surgical Center, call 973-940-3166 or visit our Contact Page.