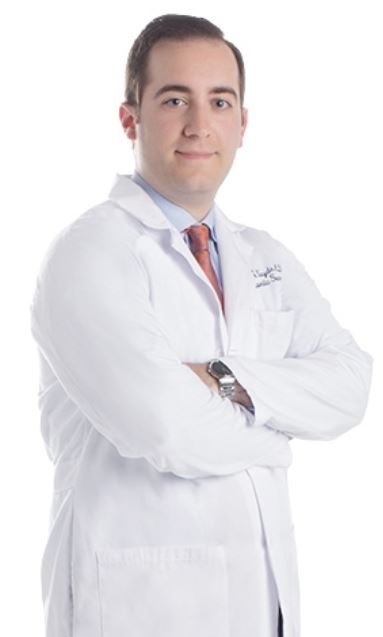 Specialty:
Orthopedic Surgery
Address:
108 Bilby Road, Suite 201
Hackettstown, NJ 07840
Dr. William Matthew Sayde is an orthopedic surgeon who has served as an assistant team physician for the Baltimore Ravens, Washington Nationals, Morgan State University Bears, and Towson University Tigers. In 2012 and 2013, he also provided medical care during the Gore-Tex® Philadelphia Marathon.
Dr. Sayde completed an Accelerated Combined Physician-Scientist B.S./M.D. Program at Rensselaer Polytechnic Institute in Troy, NY, and Albany Medical College in Albany, NY, before completing his residency in orthopedic surgery at Thomas Jefferson University Hospital in Philadelphia, PA.
He finished his fellowship training at MedStar Union Memorial Hospital in Baltimore, MD, and MedStar Washington Hospital Center in Washington, D.C. During his academic career, he received several honors and awards, including the Rensselaer Polytechnic Institute Medal for Outstanding Achievement in Math and Science, Albany Medical College Dean's Commendations for Scholastic Excellence, and Thomas Jefferson University Hospital's Everett J. Gordon Award for Outstanding Clinical Achievement.
In addition to his academic accomplishments, Dr. Sayde has co-written peer-reviewed publications, as well as abstracts and presentations on topics related to sports medicine.