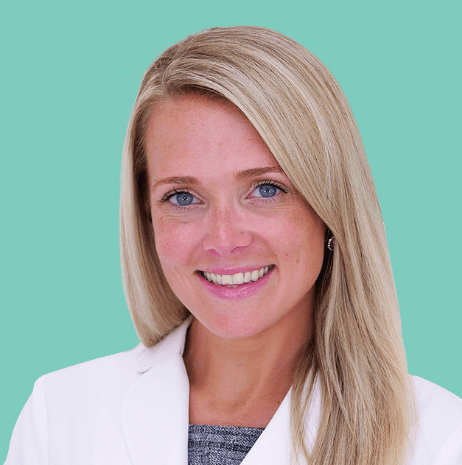 Specialty:
Sports Medicine
Address:
108 Bilby Road, Suite 201
Hackettstown, NJ 07840
Ashley Bassett, MD, who recently joined the Orthopedic Institute of New Jersey as director of the new Women's Sports Medicine Center, is here to help female athletes of all ages and abilities recover from and prevent injury so they can excel at their sport and reach their goals, no matter what their level of training or competition.
Highly Specialized Care for Female Athletes
"We know that physiologically, men and women have differences that manifest both in sports performance and in athletic injuries," Dr. Bassett says. Females, for example, have a higher incidence of anterior cruciate ligament (ACL) and meniscus tears, which is a c-shaped pad of cartilage in the knee that acts as a shock absorber. To meet female athletes' specific medical needs, the Women's Sports Medicine Center provides patients with the specialized care they need to optimize their recovery and athletic performance.
"I'm very excited to offer our female patients a strong group of women who are specialized in the care of female athletes," Dr. Bassett says. The Women's Sports Medicine Center team of all-female providers, including physiatrist Ferheen Shamin, MD, Victoria Kummer, APN, Diane Niestepski, PA-C, Mary Moran, PA-C and Lindsey Roessler, PA-C, has extensive experience in women's sports medicine and treats female athletes of all ages and levels of play, whether it's recreational, competitive at the high school or college level, or even professional. After all non-operative treatment options are exhausted – including physical therapy, highly specialized injections under ultrasound or X-ray guidance, iontophoresis (a therapy that uses electrical stimulation to administer medication through your skin) and ultrasound treatments – Dr. Bassett can offer the latest, evidence-based surgical management of sports injuries.
A Wealth of Experience and Expertise
A native of Wayne and Ridgewood, New Jersey, Dr. Bassett graduated from the Rutgers Robert Wood Johnson Medical School in New Brunswick. She completed an orthopedic surgical residency program at Harvard University in Boston before earning a fellowship specializing in sports medicine surgery at the Rothman Orthopaedic Institute in Philadelphia. An athlete who played soccer and track all her life, Dr. Bassett now enjoys running and playing the occasional squash match with her husband, Graham, in the evenings and on weekends. "I'm coming home to New Jersey and I'm really happy to be back," Dr. Bassett says.
The Women's Sports Medicine Center, which is the only highly specialized women's sports medicine center in northern New Jersey, will open in the fall of 2019 at multiple OINJ locations, including Hackettstown, Roxbury, Cedar Knolls and Sparta.